Starting a Mobile Business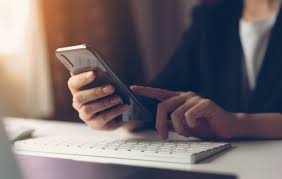 A mobile business is a type of business that can be performed on the move. It can be an electrician, plumber, or contractor that has to go from one location to another. Personal trainers and cosmetologists often operate out of their own gyms or salons, but some also go to their clients' homes. These businesses tend to have more flexible hours, so they can be available whenever customers are. They can easily expand their customer base without having to worry about maintaining a permanent location.
Another type of mobile business is a taco truck or an ice cream truck. These mobile businesses are extremely flexible and can work at any location with the proper equipment and materials. These businesses can also be anything related to food, such as barbershops, pet groomers, tutoring services, or mobile massage parlors. While many people associate a mobile business with food, this category can include businesses with a variety of different types of services.
Some advantages of a mobile business include low startup and overhead costs, reduced staffing needs, and favorable profit margins. Small businesses can also benefit from mobile models like kiosks, food trucks, and trailers. Many mobile businesses also offer online ordering systems. These can be a great option for anyone who needs to travel or be on the go. Ultimately, you should consider the best business model for your needs. It can help you make a better decision and start generating income faster.
Before you start a mobile business, you must get a license or permit for the operation in the location where you plan to set up shop. Some cities don't allow mobile vendors to sell in public areas, so you will need to find a private location to sell your products. Once you have all the licenses and permits in place, you can plan the costs and location for your business. You should also hire your first team and plan for your grand opening.
There are several risks associated with starting a mobile business. The cost of a secured parking spot can cost anywhere from $200 to $500 per month. There are many other costs that are unavoidable when starting a small business, and mobile businesses are no different. Nevertheless, the costs of starting a mobile business should be considered carefully. Fortunately, there are ways to mitigate these risks and make them more manageable. It's important to start a business with a clear idea of what you want to do and how you plan to make it work.
There are many different types of mobile businesses. You can choose to focus on a specific area of expertise, or create a business that is specifically mobile. Whether you want to sell physical products or offer service, there are mobile businesses that can meet your needs. Whatever the case, the most important factor is that your idea is grounded in reality. In order to make your business a success, you must develop a business plan that includes both a viable product and an affordable startup cost.