Finding the Best Residential Internet Provider – What you Need to Do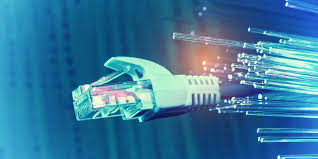 Today, every household needs an internet connection, whether it is for the purpose of entertainment, work, or any other. You will not find a shortage of residential internet providers, but you have to do your homework in order to choose the right one. Why? This is because every household has unique needs and you need to take them into account in order to find a provider that can fulfill them in the best price. How do you go about making your decision? Here is what you need to do.
Understand your needs
Before you go on a hunt for a residential internet provider, you need to have a clear idea of your specific needs. You have to decide how much data you need and the type of tasks you intend to do with your internet connection. If you want to engage in a lot of streaming, you will need access to unlimited internet. This means that you need to avoid packages with data caps. Likewise, you also need to consider the number of people and devices using the internet because this will determine the bandwidth you need. Doing this research beforehand will allow you to choose a residential internet provider that can deliver services in accordance with your needs and habits.
Research local providers
Once you know what you are looking for, you can now start shopping. This means doing research on the resident internet providers that are offering their services locally. You need to take a look at their prices and see the services they are offering in those prices. Are they offering plans that suit your needs? You should also check to see whether these providers are offering additional features and services, such as security suits, parental control and more.
Think about the installation process
You should also think about the installation process when you are looking for a residential internet provider. A number of these providers offer a hassle-free setup these days, which does not involve waiting around for a technician. However, opting for a provider that does offer a technician can give you benefits like personalized solutions and stronger customer service. Always go for an internet service provider that makes setup and installation easy and gives you enough support that complications and issues can be addressed quickly.
Take a look at reviews
If you want to have an efficient and enjoyable internet experience, it is vital that you opt for the best residential internet service provider. Therefore, it is a must for you to check the reviews that previous customers have given about the provider in question. Online reviews can give you a good first impression of a business and you can also reach out to people who have used the services of the provider. These in-person reviews can give insight into the quality of customer service and also about any potential issues like hidden fees that might arise later on.
As long as you do your due diligence through reviews, you will be able to save yourself from a lot of headache in the future.