Why Marketing in an MBA Interview Answer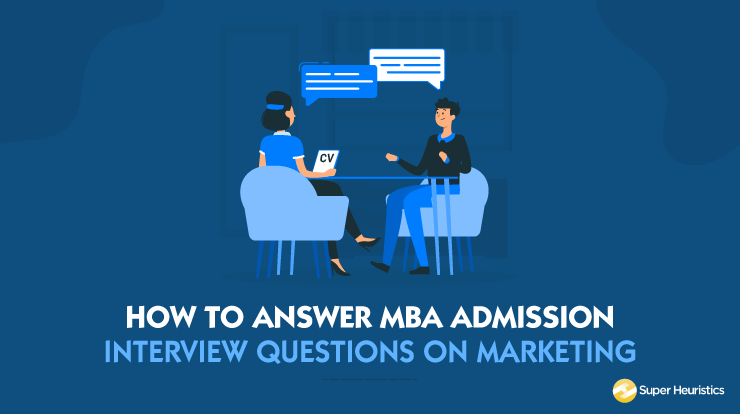 The interviewer will check your passion for marketing as well as your leadership abilities. It is also a good opportunity to show how much you have researched on the subject of Marketing.
Tell the interviewer about a recent marketing project you completed successfully. It is best to provide a few metrics that demonstrate the success of the campaign.
Why You Want to Get an MBA
An MBA degree is a great way to get into management consulting, finance or other high-paying jobs. But it's not for everyone, and it's important to understand why you want to do this before you start the program. If your main goal is to get a better salary, it's fine to pursue an MBA, but you'll probably find yourself disappointed with the career path you end up on.
Instead, focus on your long-term goals and how the program will help you achieve them. If you're planning to work for a non-profit, for example, an MBA will provide you with the tools you need to make that happen.
The interviewer is also looking to see if you have the personality traits that will allow you to succeed in the field. You might mention your passion for marketing, which is a common specialization among MBA students, or your ability to learn quickly and adapt to change.
You can use your answers to this question to create a picture of yourself that will be interesting to the interviewer. The more unique and personal your answers are, the more they will stand out from the rest of the applicants'.
If you're applying to a specific program, the interviewer will also be interested in your reasons for choosing it over other options. You can use this opportunity to talk about what you like about the school, the types of courses it offers, and the kind of alumni network you'll be able to build with the help of the program.
The most important thing to remember is that your interviewer wants to see that you're excited about the field of business and that you'll be a good addition to the school's community. You should show this enthusiasm by speaking positively about your past experiences and highlighting your passion for the field of marketing.
As a final note, it's important to mention that the interviewer is asking this question because they want to know why you want to get an MBA and not just any MBA. A well-crafted answer to this question will set you apart from other applicants and show that you're serious about pursuing an MBA. So be sure to take the time to think about your answers before you go into the interview. Good luck!
Why You Want to Go to This School
When it comes to choosing an MBA program, applicants are often asked to explain why they want to go to a particular school. It's a question that is intended to evaluate not just the applicant's motivation but also his or her research skills. This essay-like prompt is usually short, but it's still challenging to write because you must be able to answer it in both a concise and an expansive manner.
Applicants should be prepared to talk about both the academic programs, extracurricular opportunities, and even the college's reputation. You should also have some facts to back up your claims, so it's a good idea to do a little research before the interview.
It's important to choose a school that has the right combination of qualities to meet your personal and professional goals. If you're interested in pursuing a career in marketing, for example, you want to go to a school that has a strong reputation in the field. This will help you build your network and find a job more easily.
However, if you're interested in becoming an entrepreneur or setting up your own company, it may be more beneficial to go to a school with a broad range of business degrees and a flexible curriculum. These schools will allow you to tailor your studies to meet your specific needs, and they'll give you a strong foundation on which to base your future career.
A good way to prepare for this type of question is to research the school's courses, especially its marketing management program. In addition, you should also read up on the school's culture, alumni, and industry connections. By doing your research, you'll be able to show that you are serious about your career plans and that this school is the best fit for you.
While it's tempting to pick out several reasons for why you're applying to this school, it's important to focus on just one or two major points. Having too many ideas will make your essay seem disorganized and disinteresting to the interviewer. Also, be sure that your reasons are related to the study program and not some other reason, such as a certain teacher or the school's traditions. You don't want to risk your application by lying to the admissions office!