Why Choose Granite Countertops for your Kitchen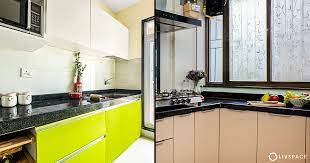 Natural beauty, unique slabs and durability are some of the top reasons that homeowners opt for granite when they are shopping for countertops. While this natural stone undoubtedly grabs your attention, you have to ensure that it lives up to the hype when it comes to the qualities you need in a kitchen countertop. Why choose granite countertops for your kitchen? Here are some of the top reasons to consider it.
It is durable
The first and most important reason to consider granite countertops for your kitchen is due to the stone's durability. This quality is a must, particularly if your kitchen sees a lot of traffic. It is also heat-resistant, which means it will not be damaged if you put a hot pan on the surface, or if it is too close to a cook-top. Likewise, granite does not scratch easily because it is extremely hard. It is also dense, which means it is stain resistant and you can reduce discoloration via proper maintenance.
It is easy to maintain
As mentioned above, it is not likely to stain because it is dense, but since granite has a porous surface, it could be prone to stains. The good news is that proper maintenance can help you avoid this scenario. It takes just 10 to 15 minutes to seal the granite countertop once a year and you are good to go.
It is easy to clean
When you are looking for kitchen countertops, you want a material that can be cleaned easily. This is where granite countertops are an excellent choice because its density ensures that it remains stain-resistant and also keeps micro-pests, such as bacteria, at bay.
It is affordable
One of the top reasons that granite countertops have become so popular for kitchens all around the world is due to their affordability. You can find a huge variation in prices, which is due to the thickness of the slab and this allows everyone to find a granite countertop within their budget. The thicker the slab you get, the more it will cost because of installation charges. In addition, you also need to consider the fact that granite countertops are known to last for as long as 30 years, which means it is a one-time investment.
It is unique
Who does not want to be different? Everyone wants something unique and this is precisely what you can get with granite countertops because each slab is different. There are different types of granite that can be found and you do not have to worry about others having the same countertops as you.
It boosts resale value
The resale value of your home will also see a boost when you install granite countertops in the kitchen. This is because of the durability of granite, along with the unique natural beauty it possesses, which makes it a worthy addition to any kitchen.
These ae some strong reasons for every homeowner to consider installing granite countertops in their kitchen and it will certainly be a good investment.