What is the Scope of LLB?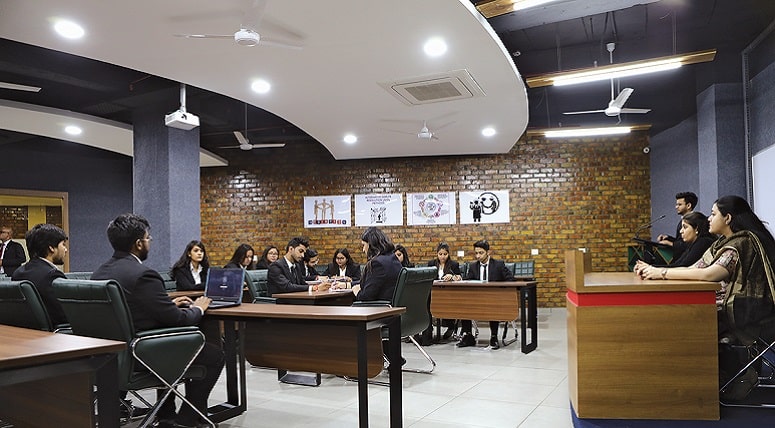 Students who wish to pursue a law degree at Superior often wonder, "What is the scope of llb?" The career of lawyers holds an excellent future prospect for those who are willing to work hard.
The skills of a lawyer are highly in demand across sectors. Emerging technology, globalisation, and legislative change require the expertise of legal professionals.
Legal Practitioner
A career as a legal practitioner is one of the most popular options for law students. The job profile involves interacting with clients, conducting investigations and gathering evidence for prosecution or defence of a case. The profession is also challenging as it requires patience and humility to deal with clients and lengthy legal proceedings.
Another option is to work as a corporate lawyer. This position deals with various aspects of corporate law such as legal compliance, regulatory laws, and governance. A business lawyer's responsibilities include advising companies on legal issues, preparing documents and pleadings, and providing advice to companies.
LLB graduates can also work as private legal practitioners, appearing in court on behalf of clients. This role requires extensive research and writing, as well as the ability to understand different fields of law. In addition, a strong understanding of English and other languages is necessary to be able to communicate effectively.
B.com LLB graduates can also work in financial and corporate sectors as their knowledge of business and finance makes them suitable for roles in governance, risk management, and compliance-related areas. They can also use their skills to analyse information and make recommendations. They can even choose to work as a journalist, as their communication and analytical skills are useful in this field. They can even go on to pursue a master's degree in journalism, which will improve their employability.
Administrative Roles
Many aspiring law graduates choose to compete for civil services and become a part of the Indian administration as IAS officers, IPS officers, and ICLS (Indian Corporate Law Service) officers. These roles allow them to provide administrative services to the executive branch of government.
Other positions that llb graduates can apply for include legal policy research, where they analyse legislation and provide recommendations to governmental organisations or think tanks. They can also work for international development agencies, focusing on the legal aspects of development projects or access to justice initiatives.
Other administrative duties involve drafting regulations and contracts, which requires a good understanding of the laws that govern the field. They may also need to appear in administrative hearings as advocates, representing their agency, a particular interest group, or a private client. Administrative lawyers must be able to negotiate well and argue effectively. They also need to have strong research skills. In addition to these, a top law graduate should be detail-oriented and have a keen mind for providing purposeful support to their team members.
Management
There are numerous management roles that a person with an LLB can take up. Multinational companies, media and publishing houses, international organisations, sales tax and excise departments, and regulatory bodies are some of the many places where you can find managers with an LL B degree. But of course, you need to work hard and have a lot of dedication in order to make your career successful. There are a lot of successful advocates and Justices that have an LLB.