Supportive Therapy For Flat Feet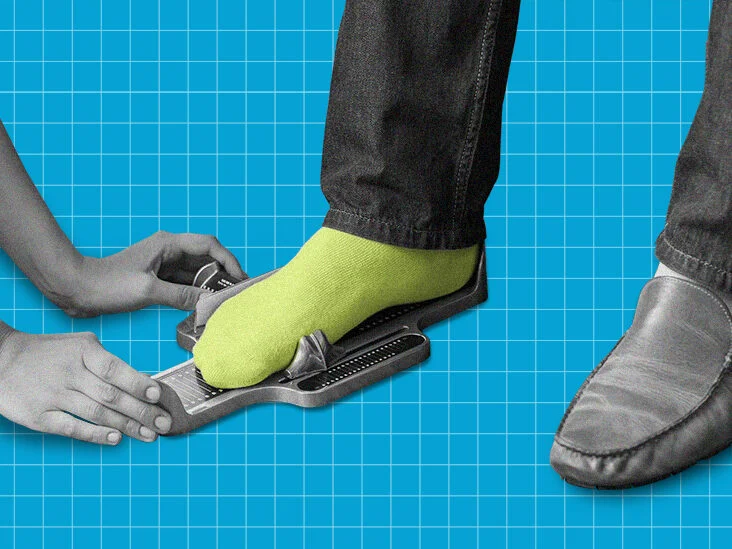 Flat feet (pes planus) can be painful and cause misalignment of the foot, ankle and knee. In many cases, a custom orthotic can eliminate the need for an invasive surgical procedure.
Supportive footwear, arch supports and physical therapy can reduce pain and improve alignment, balance and movement patterns. A physical therapist can teach stretching exercises to improve flexibility of the tendons/ligaments.
Orthotics
Orthotics are shoe inserts that can support your arch and relieve pain by redistributing the pressure on your feet. They can be made in a variety of materials, and your doctor will write you a prescription for the type that is right for you. They are available over the counter and at kiosks. They come in a variety of sizes and styles, from full shoe inserts to small heel inserts that fit into the back cup of your shoes. They can be rigid or accommodative, and they may be designed to help with a specific problem such as flat foot or a heel spur.
The main function of orthotics is to improve the way your foot and ankle joints, bones, muscles, tendons, and ligaments work together. Many overuse injuries, such as shin splints and plantar fasciitis, develop because one part of the foot or ankle is taking more pressure than it should. With orthotics, the pressure is distributed more evenly and your foot is more stable.
Orthotics are also helpful for people with bunions, hammertoes, and diabetic neuropathy (disease that affects sensation in the feet). They can minimize pressure on a bunion and reduce inflammation. They can also reduce the stress on the big toe that can lead to a callus or a corn. They can reduce pressure on the ball of your foot, easing pain from a tendon injury or to prevent ulcers.
Shoes
Flat feet can cause pain and discomfort if the shoes you wear don't provide sufficient support. Over time, the extra pressure can lead to shin splints, Achilles tendon injuries and other painful conditions. Shoe inserts that raise and support the arch — called orthotics — may improve comfort and reduce symptoms of flat foot. Orthotics can be made from a variety of materials and are designed to relieve a specific area of the foot while supporting others. A doctor can assess your foot type and walking pattern to recommend the best orthotics for you.
Shoes that are comfortable and have good arch support are the first line of treatment for flat feet. Shoes should be well-constructed with a solid heel, and the sole should be flexible. The shoe's upper should also fit well and not squeeze the foot, which can put excess stress on the feet and ankles. Shoes with a raised heel can also take pressure off the arch, and this can help alleviate pain.
Many people have a form of flat foot that isn't painful and doesn't need any treatment. This is called flexible flat foot and usually happens in childhood or the teen years. It is not a serious condition, and the arch will usually return to normal as you grow up. Over time, people with flexible flat feet should try to strengthen the arch of the foot. This can be done with foot-strengthening exercises, including standing on one foot for 30 seconds and doing toe curls.
Physical therapy
Often, the pain of flat feet is not caused by the lack of an arch but rather by the way that the foot interacts with the ground. If the foot isn't able to control how it moves, problems such as heel pain, bunions and calluses can develop. A physical therapist can teach you how to prevent and treat these problems.
Your physiotherapist will start by evaluating how your foot and ankle move during walking, standing and jumping. They may use x-rays to examine the bones in your feet. They will then recommend treatment options to manage your symptoms, including exercises that stretch and strengthen the feet and ankles, orthotics (insoles) to alleviate pressure on the arches, shoes designed to improve your posture and gait, and icing or heat therapy to reduce pain or swelling.
Children with flat feet usually don't need treatment, as their arches are still developing. But they might need special insoles or orthotics to help relieve pain if their flat feet cause them discomfort. Adults who have flat feet that were present from birth or have developed over time frequently require additional attention. They are more likely to have pain and to experience other problems such as shin splints and knee pain.
A physical therapist who has completed a fellowship in Manipulative Physiotherapy is qualified to help you with your flat feet. They can also help you to understand how the condition can affect the whole body and can give you advice about other lifestyle changes that can alleviate your symptoms such as exercise, shoe choices and a healthy weight.
Surgery
In general, flat feet are a benign condition. Children who have flexible flat feet may outgrow the condition, especially if they avoid high impact activities and have good arch support in their shoes. In rigid cases or where a tendon ruptures or arthritis develops surgery is sometimes needed to treat the problem.
Surgery can involve a range of techniques to realign the foot and ankle. These may include fusing joints, removing extra bone, lengthening or transferring tendons and implanting devices to help maintain the correction. The type of procedure required depends on whether the flat foot is fixed or rigid and if you are a child or an adult.
Surgical procedures can also be used to treat pain caused by flat feet. For example, a tight Achilles tendon can encourage the foot to roll inward, causing pain and stiffness. To relieve this problem, a foot and ankle specialist can stretch the heel cord using the Strayer method or the Baker technique.
If you have flat feet, your GP can refer you to a specialist or you can ask for a referral from a private practitioner. However, it's important to remember that a treatment like orthotics or an ankle brace won't change the shape of your feet. Surgery should only be considered if other treatments have failed to provide relief.