Learn Music Production Online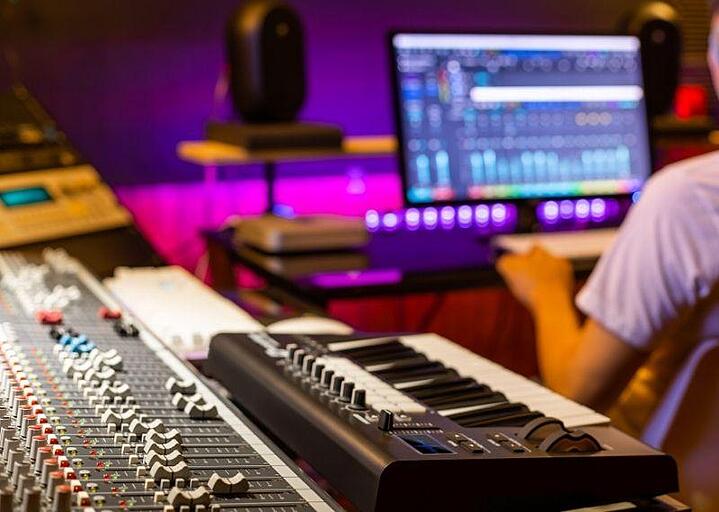 There are many resources available to learn music production online. Some are free, others are more expensive. Some offer personal lectures, feedback and assignments. However, they can be very time-consuming.
One option is to take a course from Point Blank. Their YouTube videos feature instructors deconstructing some of the most popular tracks. They also include a lot of information about the physics of sound and recording techniques.
Udemy
If you are looking for free online courses on music production, there are plenty of options. From free textbooks and YouTube tutorials to full-blown online courses from universities and professional organizations, there are plenty of resources available to help you learn this valuable skill. The cost of these courses can vary, but many offer financial aid and scholarships to make them more accessible for students.
One of the best places to find a course is Udemy. This popular e-learning platform offers a wide range of courses on music production, from beginner to advanced levels. Many of these courses are priced at less than $50, making them a great option for those on a budget.
Another good resource is Skillshare. This site offers a variety of courses, including a Blueprint to Beatmaking course from renowned recording and mixing engineer Young Guru. This course is highly recommended, and it includes a comprehensive lesson plan and hands-on class project.
If you want to learn music production on a budget, you can also take free courses from FutureLearn and Coursera. These courses cover a range of topics, including the basics of music production and how to use different digital audio workstations (DAW). They also provide tips on creating drum beats, adding effects, using software synthesizers, and mastering your music for release.
MasterClass
There are a number of online courses that teach music production, but not all are created equal. Some are free, while others require a significant investment. In either case, the most important thing is to find a course that fits your needs and goals. For example, a beginner may want to start with a free tutorial on music production basics or a beginners' guide to Pro Tools. These courses are a great way to learn the fundamentals of recording, mixing, and EQing.
Some of these courses offer a combination of personal lectures and assignments, while others are more focused on individualized advice and feedback. They also provide students with access to software and music templates. Some even include plugins that are not available on the open market, such as Slate's top-tier replications of analog compressors and EQs.
Other options for learning music production online include LinkedIn Learning and Skillshare. LinkedIn Learning is a subscription-based learning platform that offers thousands of professional online courses, including a few for music production. You can sign up for a 1-month free trial to see what they have to offer. Skillshare, on the other hand, is a more niched site that focuses on one type of music. This is especially true of their Production Music Live course, which teaches you how to produce a genre from scratch.
Think Space Education
Think Space Education is an online learning platform that teaches music production through its courses. Its classes are less expensive than Berklee and Coursera, and you can learn everything from the basics to advanced techniques. Its courses are aimed at professionals and feature video demonstrations, walk-throughs, and over-the-shoulder examples. The courses are designed to help you master Logic Pro, which is a popular DAW (Digital Audio Workstation) used by many producers.
The school also offers a range of online-only programs, which are ideal for those who want to focus on specific topics. Its HOFA program, for example, has various options, from a full-length bachelor's degree to shorter two-month modules. Students receive access to the company's high-quality plugins, as well as instructor feedback and group assignments.
While free YouTube videos, podcasts, and blogs are great, formal classes should be considered if you are serious about becoming a producer. If you are not sure what you want to study, you can start by taking an all-in-one course such as the Music Producer Masterclass: Making Electronic Music. This course consists of short lessons and a hands-on class project, and it takes about a month to complete. It is available on Skillshare, which offers a 30-day free trial. It is taught by renowned mixing engineer Young Guru, who has worked with artists like Jay-Z, Beyonce, and Kanye West.
Musicians on a Mission
The Musicians on a Mission program is ideal for aspiring producers who want to turn their passion into a profitable career. The program includes mentoring and a course that teaches students how to produce radio-ready songs at home. It also offers feedback from professional engineers and guidance on how to market music. Rob Mayzes, the creator of Musicians on a Mission, has experience as an entrepreneur and musician. He tried to learn music production by taking college courses, but found they were too expensive and didn't give him a lot of hands-on practice. So he created his own program to help people become professional producers without having to spend a fortune.
Another great option for learning music production online is Point Blank Music School. They offer a variety of video tutorials that cover a range of topics, including DAWs and audio effects. Their courses are generally aimed at beginners and are very affordable. They also feature templates and MIDI packs that allow you to practice your skills.
Another popular option for learning music production is Noiselab, a free course for beginner producers. The course features a comprehensive set of tutorials on Ableton Live, one of the most popular DAWs. In addition to the basics, it covers advanced techniques like sidechain compression and vocal chopping. The courses are well-organized and easy to follow.