Is Rental Property a Good Investment in 2023?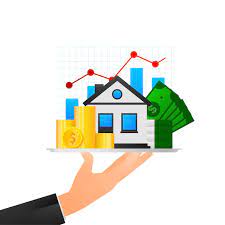 Real estate has been one of the most profitable investments for centuries. But with rising interest rates and prices, many investors are hesitant to invest in property.
Owning a rental property has many benefits, including tax benefits and passive income. But it also comes with some challenges, such as vacancies and maintenance costs.
1. It's a long-term investment
Renting property is a long-term investment because you will be able to generate passive income, build equity over the years, and enjoy tax benefits. However, it isn't for everyone because you will have to deal with the day-to-day management of your rental properties, including maintenance and dealing with tenants. This can be challenging for many investors, especially if they're not used to dealing with the responsibilities and risks of owning rental properties.
However, if you choose to work with a turnkey rental property company, you can make your investment easier by saving time on the research and management of the property. A reputable turnkey rental property company will have extensive knowledge of the real estate market and will be able to identify the best areas for you to invest in. This will ensure that you are getting the most bang for your buck and that your rental property is a good long-term investment.
Additionally, you should remember that rental property is a scalable business. You should plan to purchase multiple properties, as this will increase your potential cash flow and profits. This is important because it will help you achieve your financial goals without derailing your other investments. Additionally, you should also consider your personal situation when making this decision. For example, if you have children or other dependents, you might want to consider investing in a smaller property.
2. It's a good way to hedge against inflation
A property can be a good inflation hedge because its rent can generally increase by around 2%-3% each year, which is enough to offset the effects of natural inflation. This is especially true if the market is strong, because rental income can easily keep pace with or even exceed inflation. However, it's important to note that property prices also tend to rise with inflation. This is because rental prices are linked to housing costs, which are largely driven by labor and materials costs.
Moreover, when the cost of living goes up, it will affect renters' buying power, and they may be more reluctant to pay higher rents. As such, it's important to be aware of inflation and its effects on the real estate market before investing in a property.
Overall, rental property can be a good inflation hedge, as it can provide investors with an above-average return and help protect against rising prices. However, it's important to remember that inflation can still reduce the value of your investment over time. This is because inflation can erode the value of your money, and it can make your mortgage payments and other expenses more expensive. Fortunately, this can be mitigated by investing in a low-risk property and hedging against inflation with a fixed-rate mortgage. It's also important to avoid putting all your eggs in one basket, and invest in other asset classes, like stocks and bonds.
3. It's a good way to generate passive income
If you're looking to generate passive income, rental property may be the right choice. You'll be able to earn rental income while working a full-time job, and you'll be able to benefit from property appreciation over time. Rental income is also a great way to diversify your portfolio and reduce risk.
The key to generating passive income from rental properties is finding the right property in the right location. You'll want to look for properties that are in high demand and have low vacancy rates. This will help ensure that you're able to get tenants quickly and generate a steady stream of revenue.
Another important consideration is ensuring that you're investing in a well-maintained property. Make sure to hire a home inspector and do a thorough property inspection before purchasing a property. This will help ensure that the property is in good condition and that it's ready to rent out.
Passive income from rental property can be a great way to build wealth and provide for your family. However, it's important to remember that not all rental properties are created equal. If you're not careful, you could end up with a property that isn't generating passive income or that requires too much maintenance. This can be avoided by doing your research and seeking advice from financial professionals.
4. It's a good way to diversify your portfolio
While rental property is not for everyone, for many people it's a smart investment that can generate a good income stream and help them achieve financial freedom. However, it's important to remember that it's not just about one property; you should always look at the bigger picture and have a scalable plan in place. If you are considering becoming a landlord, it's essential to research the local housing market and know how the rental rates compare to other cities. It's also important to ensure that you have the right mortgage lender, as well as an effective management strategy in place.
Aside from generating passive income, rental properties can also be a good way to hedge against inflation and increase in value over time. Furthermore, renting can offer tax benefits and flexible financing options. In addition, if you invest in a high-quality property with a good location, it can be an excellent source of wealth building.
Despite the fact that we're currently experiencing a difficult investing climate, it's still a great time to buy rental property. According to Roofstock, average returns on single-family rentals have been comparable to stock market returns and outperformed bond investments, all while offering less volatility. Furthermore, there are a number of ways to diversify your portfolio, including real estate investment trusts (REITs), real estate crowdfunding platforms, and direct equity investments.