How to Extend Electric Scooter Battery Life in India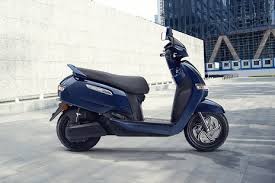 Several incidents of fires on electric scooters have caused the recall of some models and worried consumers. The incidents also threaten the ambitious climate agenda of the Indian government. About 90 percent of vehicles in India run on petrol or diesel, contributing to the country's carbon footprint. It pledges to become carbon-neutral by 2070. While the overall plan is good, safety concerns could jeopardize the entire process. Here are some ways to ensure a long life for your electric scooter's batteries.
First of all, charge your battery after each ride. Fully discharged batteries wear out faster than those that have not been fully discharged. Some lithium-ion batteries have a mechanism that activates when the battery reaches a low level. This means that they may not respond to a regular charger and appear dead. In such a scenario, you will need an additional charger to revive the battery. Make sure to charge the battery after every use, as fully discharged batteries will not respond to a normal charger.
Second, choose a high-quality battery. Most budget-priced electric scooters use Chinese-manufactured batteries, which vary in quality. It is much better to invest in branded batteries from reputed manufacturers. Established brands also use high-quality parts and follow strict quality control measures. This will help extend the life of your electric scooter. Further, you will be saving on electricity bills as you no longer have to worry about the battery draining quickly.
Another factor to consider when deciding on the right electric scooter battery is its capacity. Compared to other types of batteries, lithium-ion batteries typically last between three and five years with regular charging. This means that they can cycle between 300 and 500 times before losing power. In addition, they will retain seventy percent of their storage capacity even after numerous charges. As long as you take care of them, your electric scooter should last you for several years without any noticeable loss of performance.
The next thing to consider is battery management. The battery management system monitors the condition of the battery pack and controls charging and discharging. Overcharging the battery can significantly reduce its lifespan, while completely discharging it can cause dangerous thermal runaway. Fortunately, many scooters come with battery management systems that automatically cut power before the battery is completely discharged. Fortunately, many riders don't fully discharge their batteries, which prevents them from frying their vehicles. Instead, they charge their electric scooters with special chargers.
If you use your electric scooter on a daily basis, make sure you always fully recharge the battery. Fully charging an electric scooter battery takes about 12 hours. When the charger is plugged into the wall, the light should remain green. During this time, it will be charging. When the scooter is ready, it will have a green light again. If not, you'll need to recharge it again. If you're going for a long distance, you'll probably need to charge your scooter more often than the recommended time period.