Hire Accountants For Business And Prevent Making Core Tasks Suffer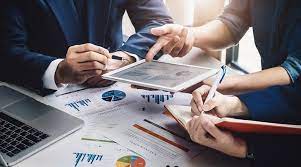 There are a number of ways that hiring accountants can benefit your business. In addition to helping you make sound financial decisions, they can save you time and prevent costly mistakes.
Many small businesses lack the budget to hire accounting staff, which can lead to serious problems with their finances. This can be a costly mistake and can even put the business in legal jeopardy.
They Save You Time
Hiring an accountant for your business can save you time, money and prevent mistakes. Many small business owners do not have the time to handle all of their company's accounting needs, so they end up leaving these tasks to someone else.
Accountants have the knowledge to take care of these responsibilities, and they know how to avoid penalties and other financial issues that can be expensive for a business.
They will also help you make better financial decisions about your business, including purchasing new products or services, hiring employees, and expanding your market.
When it comes to making these changes, you need a clear idea of how the decisions will affect your profit margins and scalability long term. An accountant will study your business to create cash flow statements and projections that tell you when and how much money is coming in and going out.
You should interview several firms before deciding which one is right for you. You should also test them out by allowing them to handle a portion of your accounting work.
They Prevent Mistakes
Accountants can help you with all sorts of things from designing your company's financial systems to developing strategies to improve cash flow and keep your costs low. They can also give you a leg up on your competition by helping you find the right financing and create credible revenue forecasts.
Having an accountant on your payroll can free up your time to focus on other important aspects of your business. For example, they may be able to help you with things like sales data analysis to predict inventory needs, setting up automated ordering software that lets you place orders at just the right time and even creating a company dashboard for you and your staff.
One thing to remember when you're shopping for the best accountant is to do some research. Be sure to interview multiple candidates, ask for references and even consider a second opinion. The best small business accountants are the ones that take the time to understand your business and goals before suggesting a service or product.
They Help You Make Sound Financial Decisions
Accounting tasks like preparing tax returns, managing cash flow and analyzing financial data are core to running your business. Without these tasks, your business could suffer from serious money problems, which can be very costly.
Accountants are also trained to forecast trends that can impact profitability and capital expenditures. They're also able to provide insights into how small changes in product pricing, production workflows and staffing can affect the overall success of a company.
A good accountant is an integral part of your team, so it's important to find one that's a good fit for your business. Start by asking trusted friends and colleagues for recommendations.
They Help You Save Money
Having someone handle your business's accounting is a great way to save time and avoid costly errors. It also means you can focus on other important tasks that help your business grow.
Accountants know the ins and outs of your industry and can provide insights that you won't find elsewhere. They'll review your data and give you recommendations on how to cut costs or improve efficiency in your business.
They can also help you plan your budget, identify potential cash flow problems and set up KPIs to monitor performance.
In addition, they can advise you on how to attract the right lenders for your business, and they'll also help you create an effective pitch.
Getting an accountant can help you make more money, especially if you're a start-up or small business owner. It's important to do your research and choose a firm with a good reputation. It's also a good idea to interview multiple candidates before hiring.